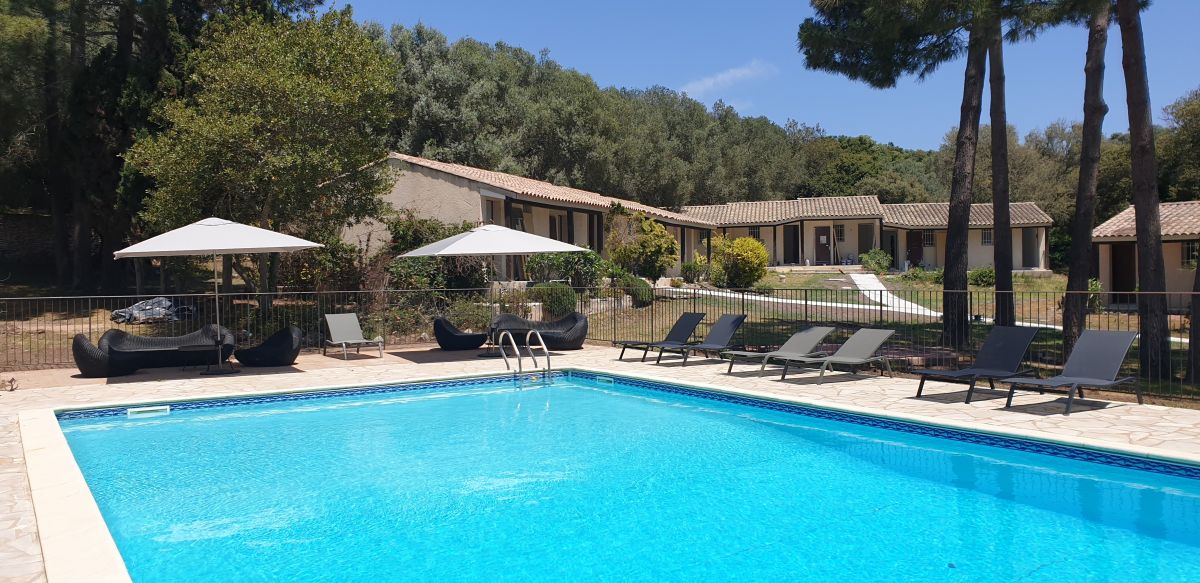 3 STAR HOTEL IN BONIFACIO – SOUTH CORSICA
How about a charming stay in the extreme south of Corsica, in a bright and enchanting environment? Where the sun is reflected on the white stones of the limestone as much as on the blue of the sea?
This is what our 3-star hotel in Bonifacio offers you, a "vertigo city" perched on top of huge cliffs. From here, you will contemplate the Mediterranean and the distant coasts of Sardinia..., « cité vertige » juchée au sommet d'immenses falaises. D'ici, vous contemplerez la Méditerranée et les lointaines côtes de Sardaigne...

Mark with a white stone your stay in corsica
Because we want to give meaning to your stay in Bonifacio, the operation of our hotel is based on eco-responsible approach. Our activity is carried out with the objective of respecting and enhancing natural resources, heritage, living things, traditions and know-how, as well as gastronomy, local products and the typical Corsican art of living.
Enough to mark your stay with a white stone ("Prea Gianca" in Bonifacian)!
SAFE CORSICA - OUR COMMITMENT