PREA GIANCA, HOTEL IN BONIFACIO
Are you looking for relaxing, comfortable and authentic accommodation in South Corsica? Do you dream of an unforgettable stay on the shores of the Mediterranean, in a place steeped in history and traditions?
We welcome you to our hotel in Bonifacio, a 3-star luxury establishment.
The name Prea Gianca means "white stone" in Bonifacian. It pays tribute to the special atmosphere of the city, nestled atop huge limestone cliffs. You will be immersed in an ocean of calm and greenery, in the direct vicinity of the Mediterranean Sea and the many natural wonders of South Corsica.
Virtual walk in the hotel
25 3-star rooms in the south of Corsica
Our hotel in Bonifacio is located in the heart of an olive grove, in a wooded property of 1.2 hectares. A true haven of tranquility, it guarantees high quality hotel services, spread over 25 comfortable rooms, recently renovated and redecorated.
In a relaxing setting, you will enjoy a private parking, shaded and guarded for your vehicle, as well as a private terrace and a large outdoor swimming pool. Bordered by trees and deckchairs, open to nature, our swimming pool offers great moments of pleasure under the Mediterranean sun, with family, lovers or friends.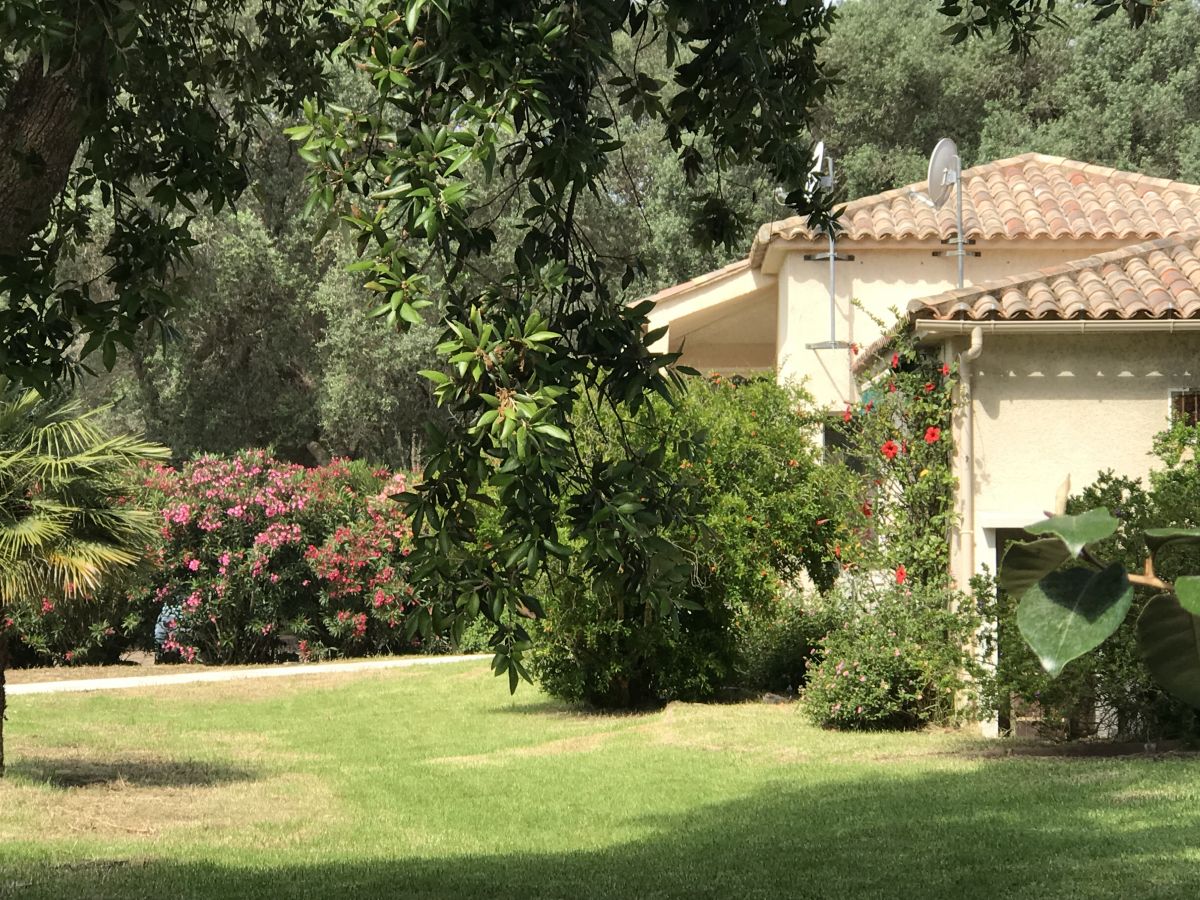 THE ECO-RESPONSIBLE APPROACH OF OUR HOTEL IN BONIFACIO
Our establishment is located in a privileged and perfectly preserved environment. A natural site where greenery mixes with the azure blue of the sky, not far from the forest and the Corsican mountains.
We want to preserve this exceptional natural heritage, care for it and allow it to last for a very long time. This is why we have implemented an eco-responsible approach within our premises. During your stay at the hotel in Bonifacio, you will be invited to adopt actions that are beneficial for the environment: sorting your waste, respecting the landscape...

You will also benefit from our innovative equipment, in terms of sustainable development (efficient insulation, use of renewable energies, wastewater recycling, etc.), and you will be able to taste seasonal fruits and vegetables, picked at maturity from local producers.
DISCOVER OUR ECO RESPONSIBLE APPROACH IN DETAIL
BOOK A HOTEL ROOM IN BONIFACIO