COMING TO BONIFACIO: WHY AND HOW?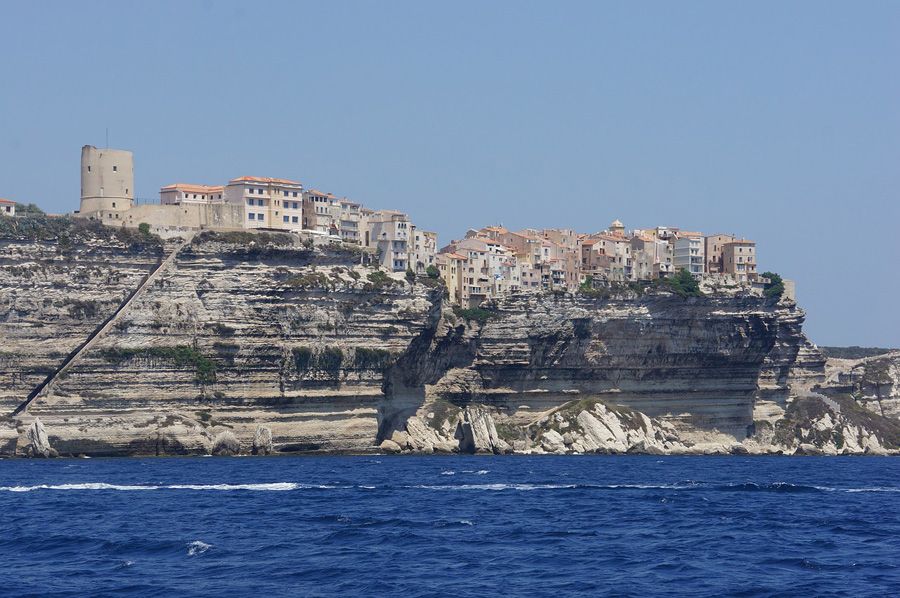 The Prea Gianca hotel is located in Bonifacio, a "vertigo city" located on top of huge limestone cliffs overlooking the Mediterranean.
Here, in the extreme south of Corsica, you will find a totally exotic landscape, and yet accessible from the France and Italy.
Close to the sea, the mountains and the forest
Coming to Bonifacio, you will enjoy the assets of an impressive city, both by the inimitable atmosphere brought by the whiteness of the limestone and by the richness of its historical and natural heritage.
Some reasons to come to Bonifacio:
The city is an essential stop on any stay in Corsica, thanks to its medieval citadel, its impressive
It was voted among the top 15 destinations in Europe in 2017.
It was voted among the top 15 destinations in Europe in 2017.
It faces paradisiacal islands (Cavallo, Lavezzi, Ratino, Piana...).
A mountain environment is just 45 km away.
You will discover all the wonders of Corsican nature, perfectly preserved (seaside, mountain, forest ...).
You will benefit in our hotel from authentic and high quality services, set up with a view to respecting the environment and local resources.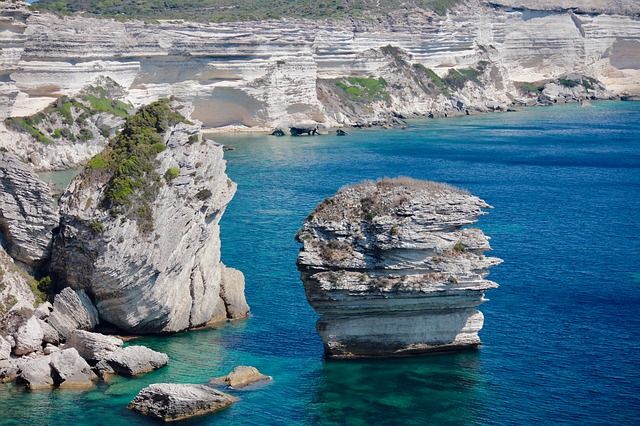 A hotel accessible to people with reduced mobility
During the renovation of the Prea Gianca in 2018/2019, special care was paid to the accessibility of the establishment by people with reduced mobility (PRM). Beyond simple compliance with the law, we wanted to allow everyone to enjoy comfortable stays, and easy access to our rooms, our swimming pool or our restaurant.
Plane or boat to come to Bonifacio?
The nearest airport to Bonifacio is in Figari, 25 km from the property. From Paris, count 1h45 flight. Many flights are also available from the mainland to Ajaccio. On-site car rental services will make it easy to arrange your mobility during the stay.
Do you want to come to Corsica and Bonifacio with your car? The solution: a ferry crossing, possible from Marseille, Nice or Toulon, to the ports of Porto-Vecchio or Ajaccio. If you are arriving from Italy, crossings are also available from Sardinia.