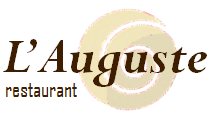 L'AUGUSTE: CHARMING RESTAURANT IN BONIFACIO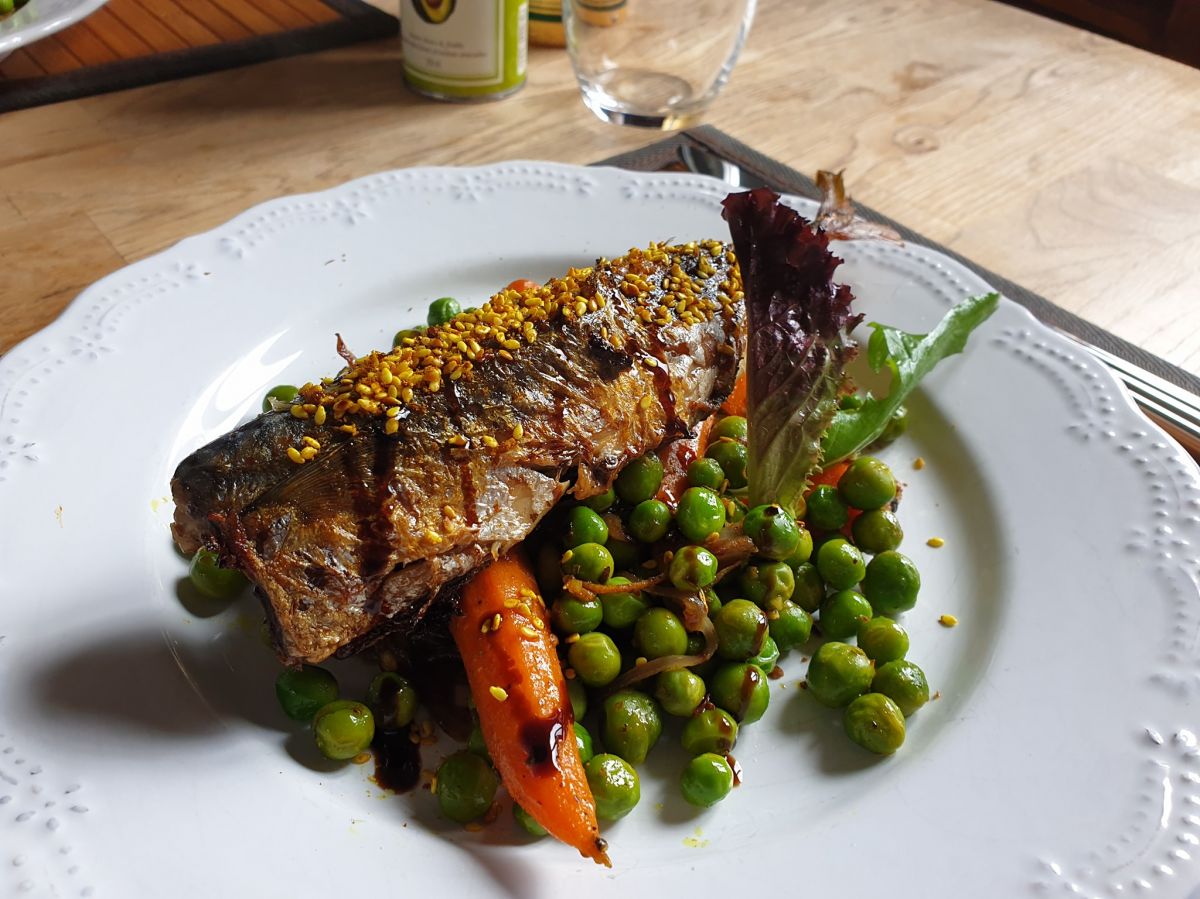 The Prea Gianca hotel is also a charming restaurant in Bonifacio: Auguste, where we invite you to enjoy exceptional dishes, prepared by our chef from essentially local products.
At the restaurant L'Auguste, you will enjoy a privileged, calm and "cocooning" atmosphere, thanks to a soothing decoration and comfortable furniture.
Inside, you will enjoy the view offered by our large veranda. An ideal setting for romantic meals, as well as for evenings with friends or family.
Outside, tables await you by the pool. You can enjoy yourself there while enjoying sweet and warm evenings, typical of Bonifacio.
Local products, stars of our dishes
Every day, L'Auguste offers a selection of dishes prepared from local products and specialties based on a selection of fresh fish and local fishing, depending on the arrival of the day: sea bream, ceviche, fish soup ...
Privatization of the restaurant for events in Bonifacio
Do you want to share good times in a group, with friends, or with family, in our restaurant in Bonifacio? L'Auguste can welcome you for all types of private or professional events (wedding, birthday, baptismal meal, seminar, business meal ...).
Do not hesitate to send us a request if you want to privatize it!
In Bonifacio, L'Auguste restaurant welcomes you every day from 19:30 to 22:30
Book your table at 04 95 28 18 14
The restaurant menu
OUR ENTRANCES
Corsican charcuterie plate 18 €
(from charcuterie A Cuzzanaccia)
 Pistarellu Ray 15 €
Octopus Pistarellu 16 €
Brouillade de pleurottes 12 €
OUR DISHES
Candied lamb 7 hours 22 €
(Carrots, potatoes and its cooking juice)
Piece of meat 25 €
(Creamy butternut, butternut in barigoule, candied eggplant and fish sauce)
Catch of the day 25 €
(Creamy butternut, butternut in barigoule, candied eggplant and fish sauce)
Fish soup 18 €
(Rock fish of Louis Gaby II)
CHILDREN'S MENU (CHILDREN UNDER 12 YEARS OLD)
15 €
Ground beef
Pasta or Fries
and
 Ice
OUR DESSERTS
Plate of Corsican cheeses 15 €
(cheeses from Joseph Terrazzoni)
Brownies, custard and vanilla ice cream 11 €
Tarte tatin revisited 12 €
Fiadone homemade 13 €