THE CHEF OF THE AUGUSTE: JULIEN POGGI
During your meals at the Auguste restaurant in Bonifacio, you will taste the dishes prepared by our chef Julien Poggi.
A promising young chef from Bonifacio, Julien Poggi studied cooking in Bastia.
Very attached to the specialties as well as to the culture of Corsica, he bases his preparations on a maximum of local products.
Son objectif : privilégier les circuits courts, la fraîcheur et les saveurs authentiques de l'île de Beauté.
Its objective: to favor the short circuits, the freshness and the authentic flavors of the island of Beauty.
His creativity and mastery of different culinary techniques allowed him to reach the final of the Grand Cordon d'Or culinary competition in March 2019 in Monaco.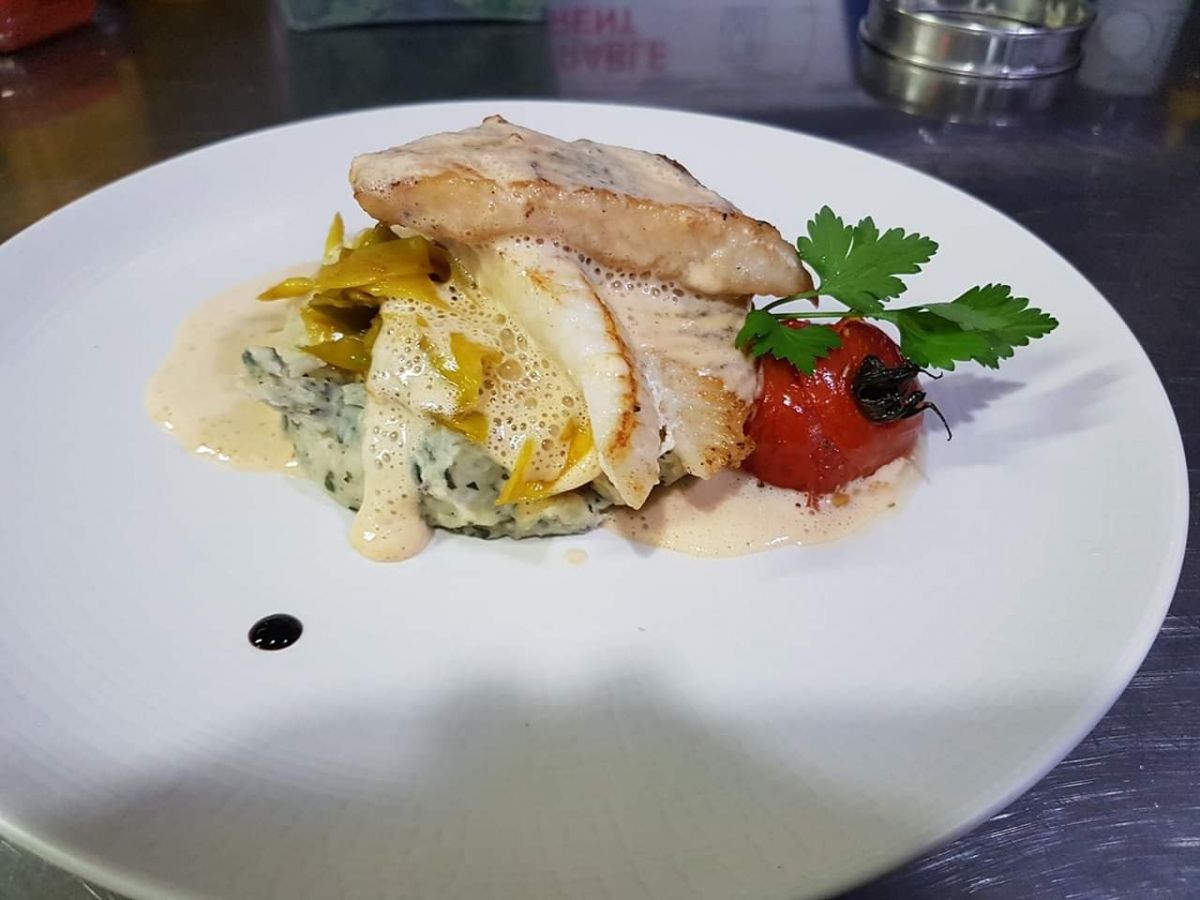 Authentic and local cuisine
In the restaurant l'Auguste, our chef offers brasserie-type cuisine, honoring the typical specialties of Corsica. Our menu permanently contains 5 to 6 starters and main courses, as well as 3 to 4 desserts, to which are added from May to September menus renewed every week depending on arrivals.
To cook delicacies such as the famous Bonifacian eggplant, bouillabaisse, cannellonis with brocciu, Corsican cabri or a creamy fiadone, the chef relies on the flagship products of Bonifacio and Corsica:
fish from local fishing, provided in particular by the fisherman Philippe Botti, based in Bonifacio,
Corsican cheese produced in Bonifacio by Joseph Terrazzoni,
Corsican charcuterie (mainly produced by the breeding of black pigs in Cuzzanaccia, located in Cozzano),
fruits and vegetables from local market gardeners...
Are you a vegetarian? Tell our chef! It will offer you personalized dishes, prepared with the fresh products of the day.
Book your table at the Auguste restaurant of Bonifacio